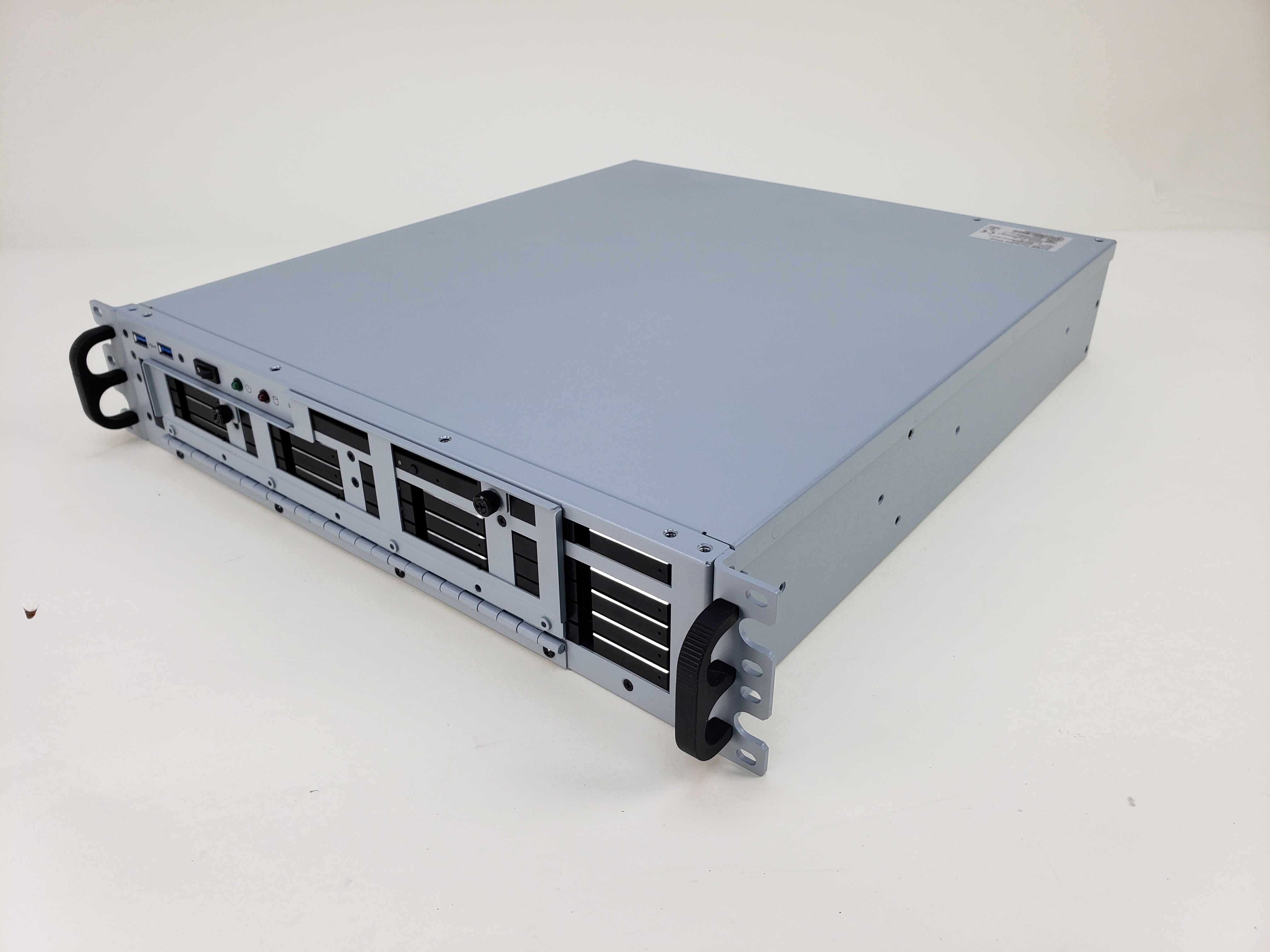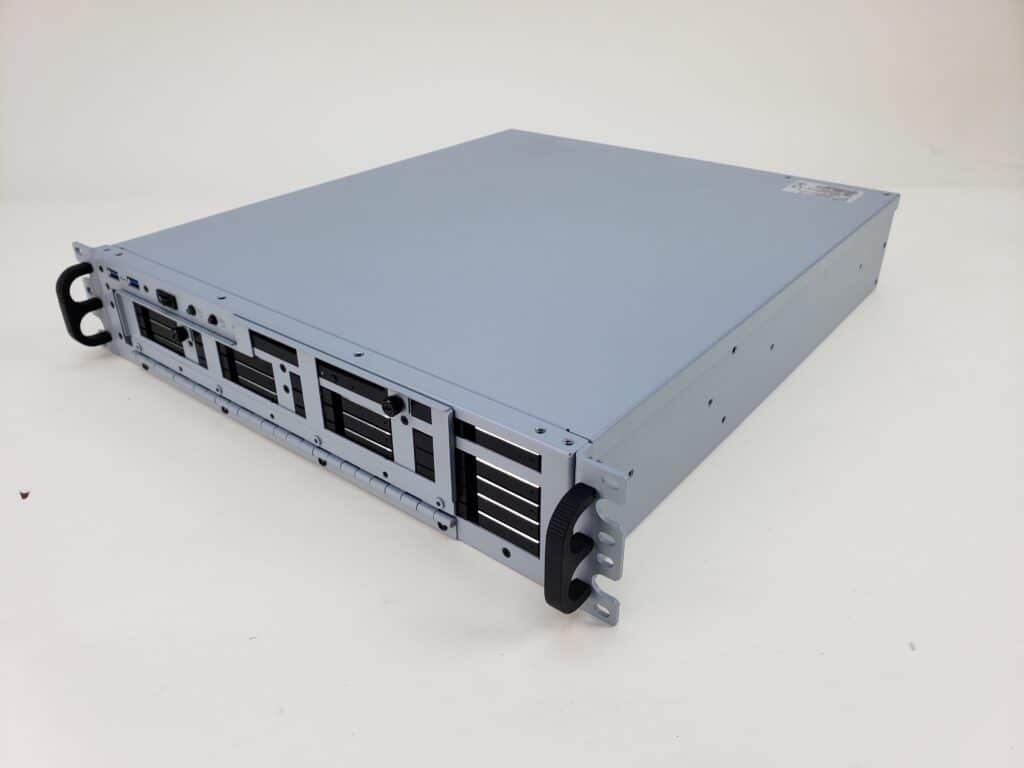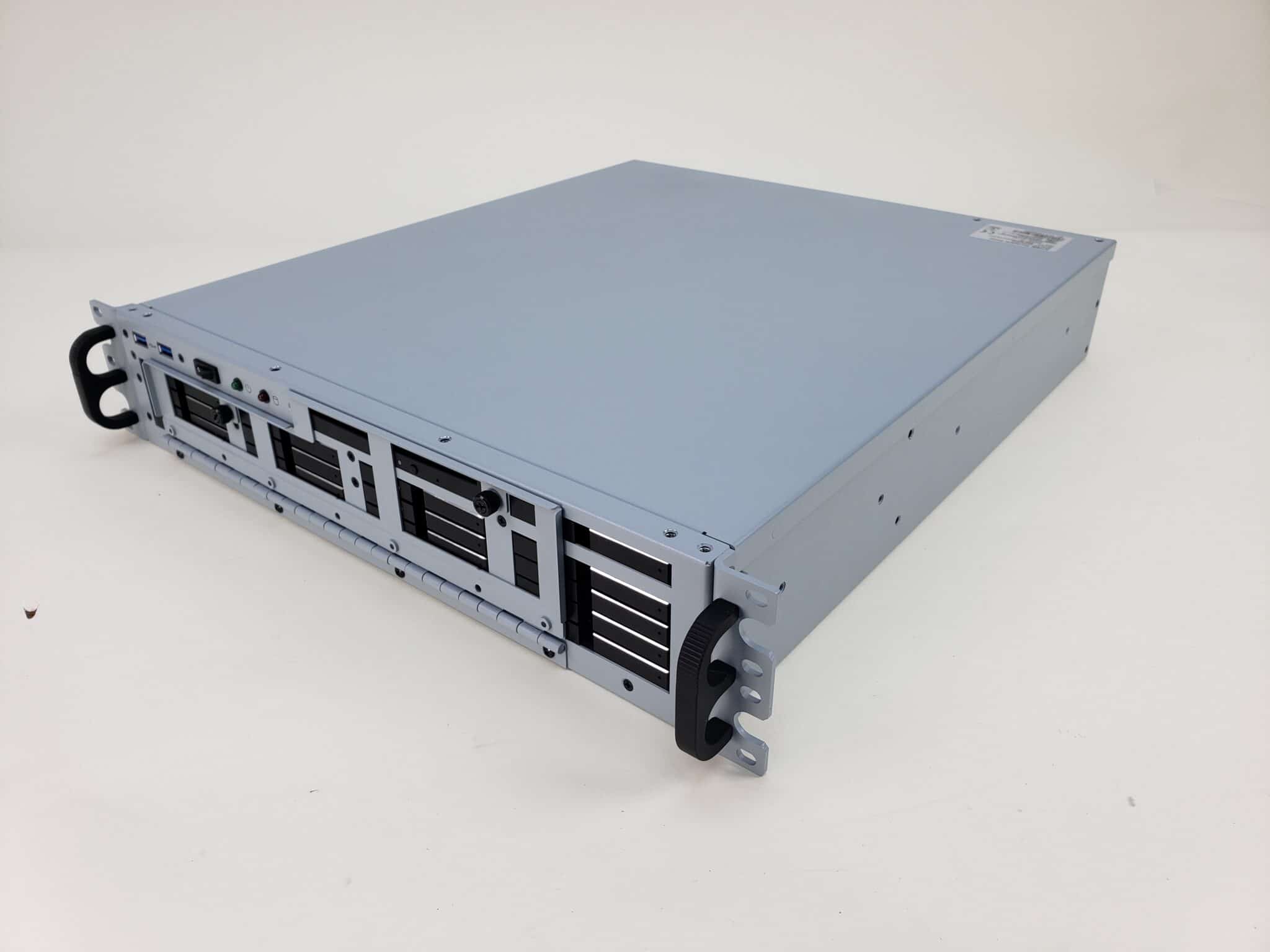 2U Short-depth rack-mount server
The RMS-2U-17R is a short-depth, very high-performance server with sixteen removable data drives. A single removable boot SSD and a DVD drive complete the storage capabilities. Front-panel USB access and a power switch are also included.
Performance comes from a dual Intel Xeon scalable server-grade motherboard and dual-redundant PSUs. The only downside is that half-height expansion cards are the maximum supported. However, there are plenty of powerful RAID or SAS expander solutions, as well as HW compression cards. The 16 removable data drives are connected via a high spec RAID controller for extremely high performance. A 2U server can be VERY powerful!
Airflow through the relatively low chassis (2U = 2.5" or 8.89cm) is maintained by a bank of high-pressure ball-bearing fans that run virtually the width of the unit behind the drive bays and in front of the motherboard and power supplies.
The system is also physically very robust, having been tested to mil-spec shock, vibration, humidity and torpedo strike impulses (Mil-std-810G and MIL-DTL-901E). Aluminum and steel construction, and the sandwich of components that fit together to enhance the strength of the overall system mean the RMS can be relied upon in the field.
The 20" mounting depth, on rails, makes fitment to a 24" rack a breeze, with plenty of room for connectors to the rear panel.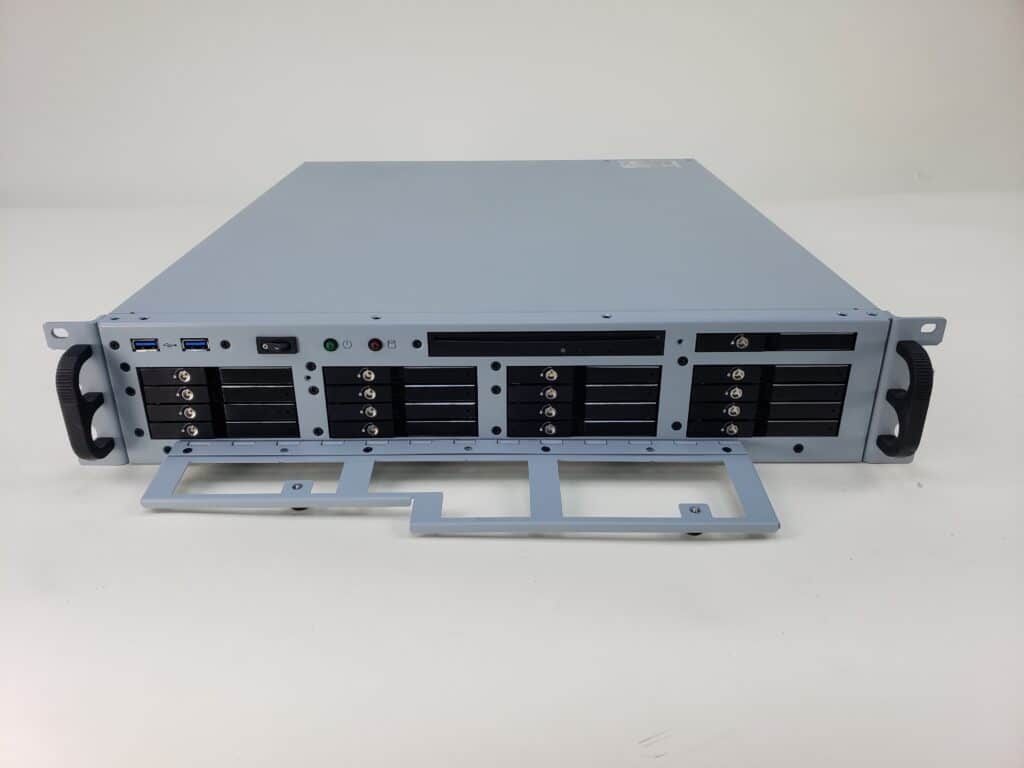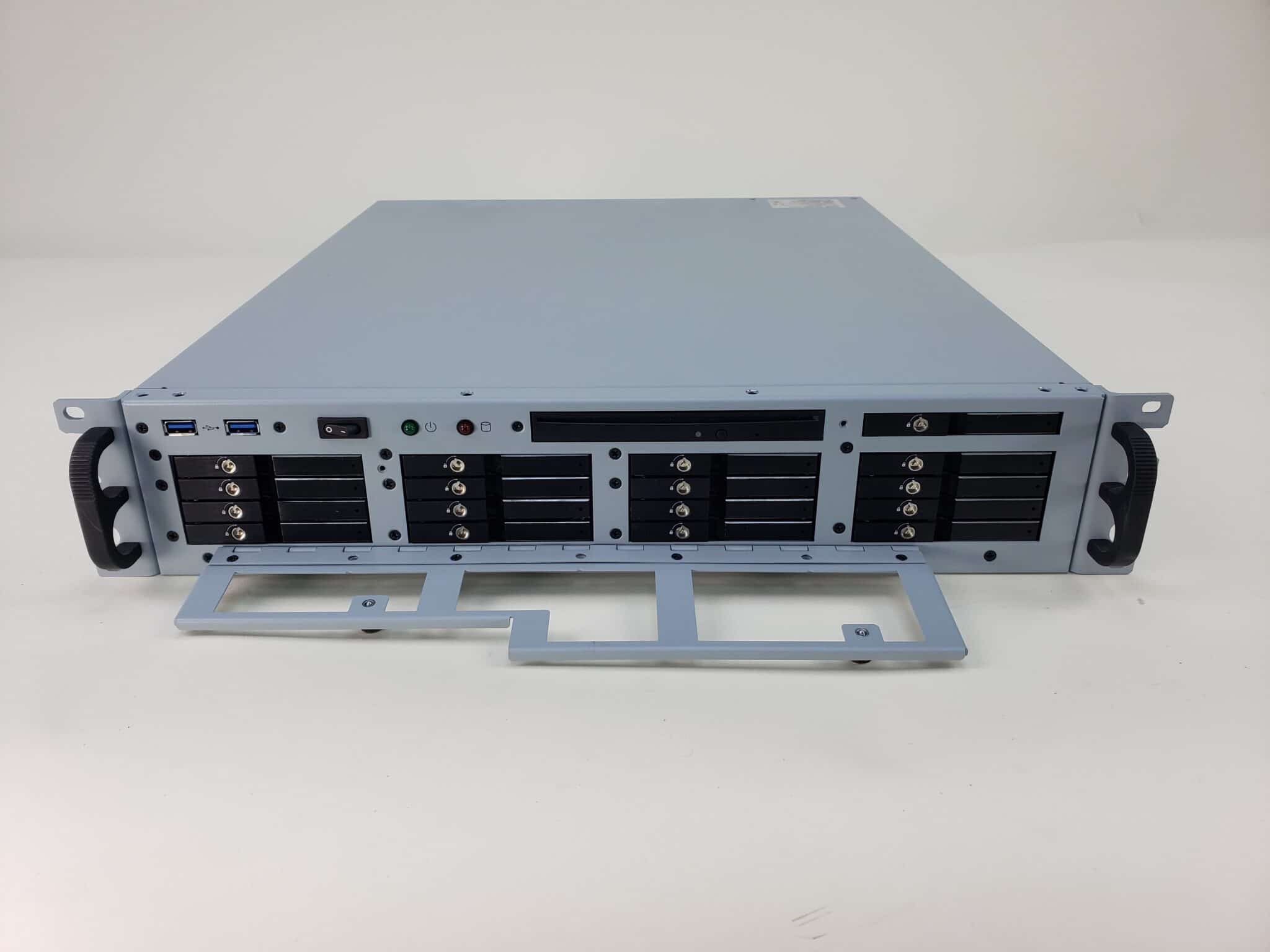 If you need to fit a lot of power into a shallow rack – common in-vehicle and shipboard applications – the RMS range of servers deserves your close attention.
Dual Intel® Xeon® Gold Processors – 6132
28 Cores, 56 Threads
DVD or Blu-Ray R/W
Dual redundant 800W PSU
RAID:
Expansion:
2 x PCI-E 3.0 x16
3 x PCI-E 3.0 x8
1 x PCI-E 3.0 x4 (in x8 slot)