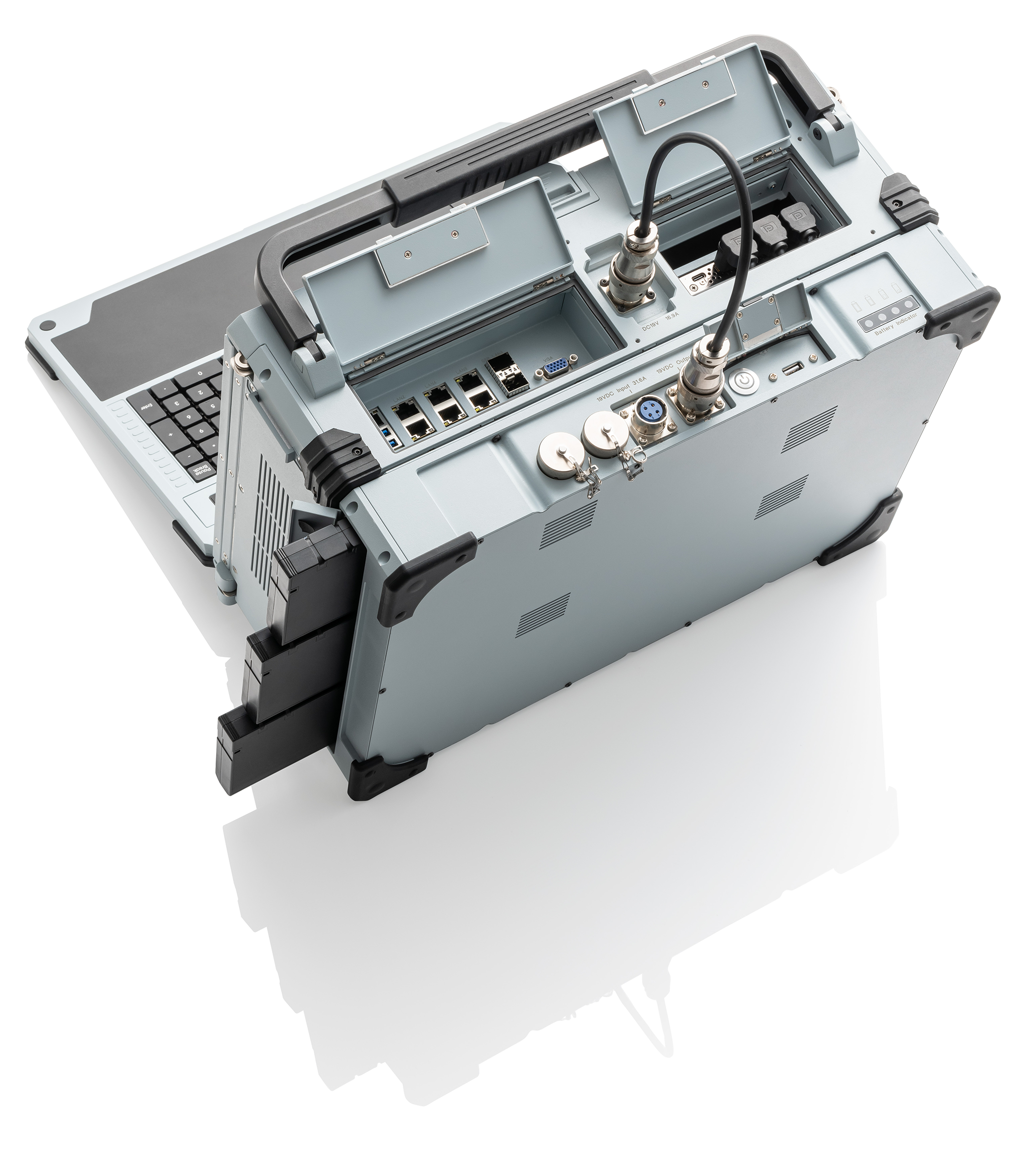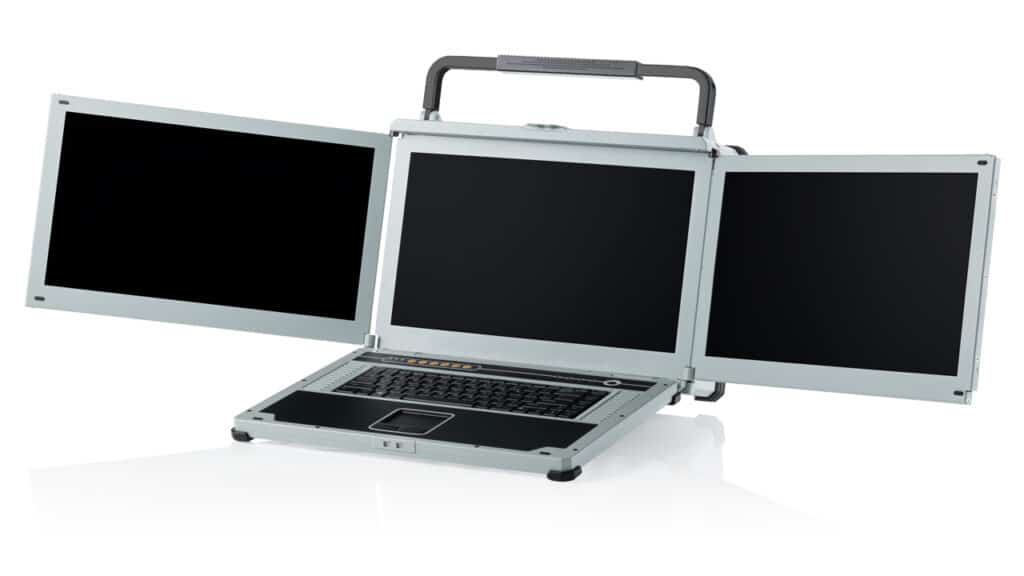 Announcing the NotePAC-III-PRO-V POWER PAC
4+ hour battery life rugged portable
The NotePAC-III-PRO-V is the most powerful computer in it's class. Triple screen portable computers with 16 core Xeon's and expansion slots are inherently both powerful and require external power…. Until now!
An additional machined aluminum chassis attaches to the NotePAC-III-PRO-V behind the main chassis, and out of view when using the system. Six x 81Wh batteries give a run-time of over four hours*, without replacement. Using an external charger, unlimited battery powered performance is possible. (With everything maxed out, 100% CPU utilization and Passmark system test maxing out the stress, the battery still lasts for 1.5H.)
Physically mating to the NotePAC-III-PRO-V to form a single transportable package means the system is still robust, reliable and ergonomic to use. The Power PAC chassis is less than 2.75" deep.
The external PSU is a 600W 100-240V AC-DC adaptor putting out 19V and 31.6A through a mil-spec power connector.
Weight: Battery chassis without batteries: 13.2lb, with six batteries: 19.8lb
Includes: USB cable, Power cable, DVD driver.
*Actual run-time may vary according to environmental conditions, workload, battery age etc.
Technical Data
4H+ run-time*
6 x 81Wh hot-swappable batteries
<2.75″ deep
Mil-Spec connection to NotePAC
"What sets the NotePAC-III apart is its combination of very high performance, extreme connectivity and reliable operation. Now it can operate for hours on battery power!"
Derek Hsu
Product manager
Power PAC for NotePAC-III-PRO-V
Precision engineering
Available from Q2 2021