Computer based test equipment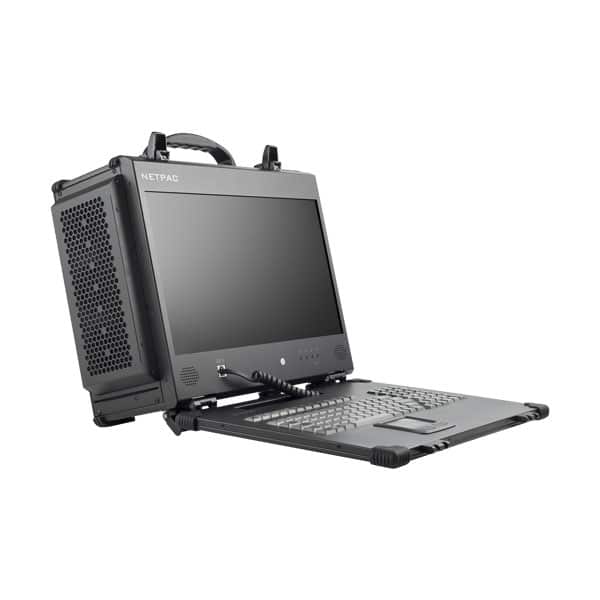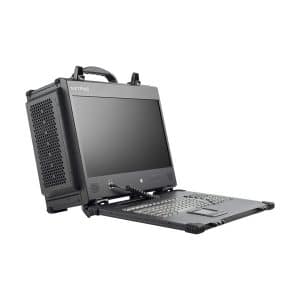 Portable computers with expansion slots offer a high performance solution to custom or low run-rate test and measurement applications. Computer based test equipment can be ready fast, and offer performance in excess of tradition equipment from test & measurement vendors.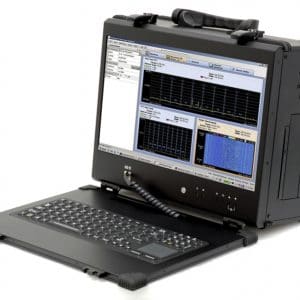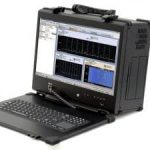 Portable PC's are now available with massive processing power thanks to server-grade technology. Dual Xeon processors, enormous RAM capacity (up to 1TB or more of RAM) and massive SSD drives that are impervious shock and vibration have made the modern rugged portable a reliable and powerful machine.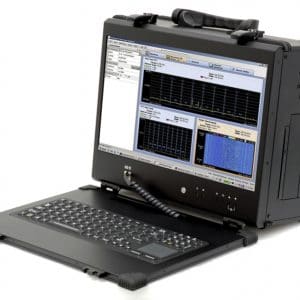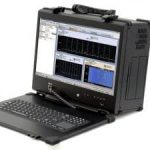 Portable computers are available with mil-spec environmental chassis. AC and DC power supplies are available, and flight certified chassis can be produced.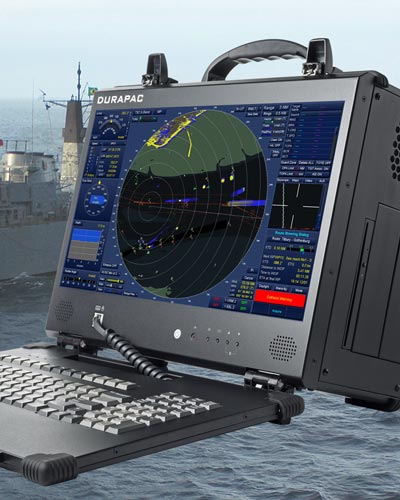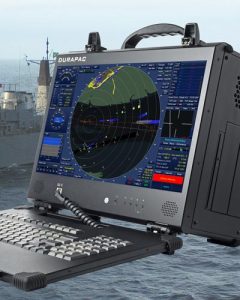 Portable customizable test equipment.
Modern transportable computers offer flexibility and performance.
Users or program managers can configure a test set according to evolving test requirements. Application specific expansions cards are available from a myriad of suppliers and can be combined to create specialist test sets for any application.
---
Multi-slot portable computers with massive expansion..
Application specific cards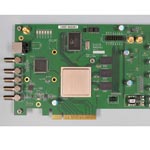 No longer are plug in cards only for low frequency applications. Recent advances in plug in cards mean that computer based oscilloscopes, spectrum analyzers and signal generators are all now possible.
– PCIe computer add-in cards for test & measurement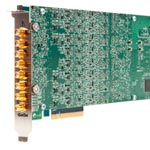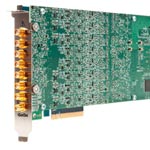 2 GS/s Digitization on one channel
Simultaneous 1 GS/s Sampling on 2 channels
PCI Express 2.0 x8
Features Multiple Record including capture of Pre-trigger data
Up to 1 GHz Bandwidth
2GS base memory with optional upgrade to 32GS
45 dB Signal to Noise Ratio
Variable Gain Input Amplifier
– Oscilloscope – Acquituk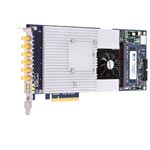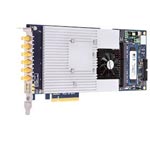 Up to 5GS / sec
Up to 4 channels
Up to 1.5GHz Bandwidth
4GS on board memory
Average option
Peak detect option
.
– Spectrum analyzer from TTMS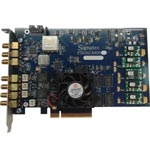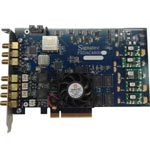 4 AC-Coupled or DC-Coupled DAC Channel Outputs
14-bit, 1.2 GSPS for 2 Channels or
600 MSPS for 4 Channels
8-bit, 1.2 GSPS for 4 Channels
1 Gigabyte DDR2 RAM
Up to 900 MB/s (sustained) via 8-lane PCI Express Bus
Based on Analog Devices AD9736 DAC
Output Ranges from 400mV to 1470mV
Bandwidth up to 400 MHz (AC-Coupled) or
590 MHz (DC-Coupled)
.
– signal generator – Signatec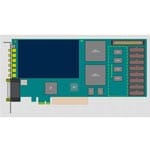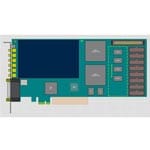 Single, Dual, or Tri-Band Single Slot ISA Receiver with FM Demodulation
 AM, Controlled AGC, and Linear AGC Outputs
 Supports data rates up to 20 Mbps
 8 dB Noise Figure (maximum); 6dB (typical)
 70 MHz IF Outputs: Linear and AGC controlled
 20 MHz Reference I/O for use with LS-33-P Series Diversity Combiners
 Spectral and Eye Pattern Display Option
– Telemetry receiver by Lumi-star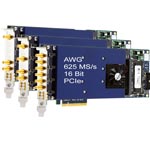 625MS/s 16bit Arbitrary Waveform Generator Cards
PCIe x8 bus supports streaming > 1.5GB/s
The AWG's are fully programmable and work with Spectrum's own SBench 6 control software as well as third party software tools such as LabVIEW, LabWindows and MATLAB..
– Arbitrary waveform generator – Spectrum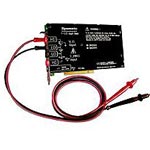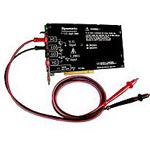 Up to 1,000 readings/second
DC & AC volts & current, 2-wire, and 4-wire resistance
Capacitance and frequency measurements
Fully programmable with Visual Basic®, C++®, LabView
Keysight digital multimeter
– DMM – Keysight