"Unique portable display for anyone that needs more screen real-estate on the go!"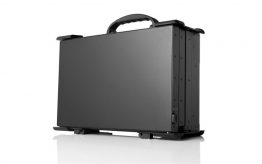 Portexa BCCD-17
Three screen portable
3 x 17″ HD LED
5760 x 1024
Displays lock for transit
BCCD – Portable display
The triple screen BCCD (Bi-Fold Command and Control Display) is a great solution for anyone who needs more screen real-estate on the go.
Connected to a laptop – either via USB3, or through three display connectors (VGA, DVI and DP) you get a three or four screen solution. Connect to a Portexa three screen portable, like a FlexPAC-III or a MilPAC-III, and you have a six screen deployable workstation. Go a little crazy, and add another BCCD and you have a 9-screen portable C4ISR computer system in two pelican cases.
The BCCD-17 is manufactured in lightweight durable aluminum, and powder-coated for durability.
Options for mounting on three screen portable computers to six or nine screen systems. No drivers are required in most operating systems.
Also available with built in PC
Three screen portable display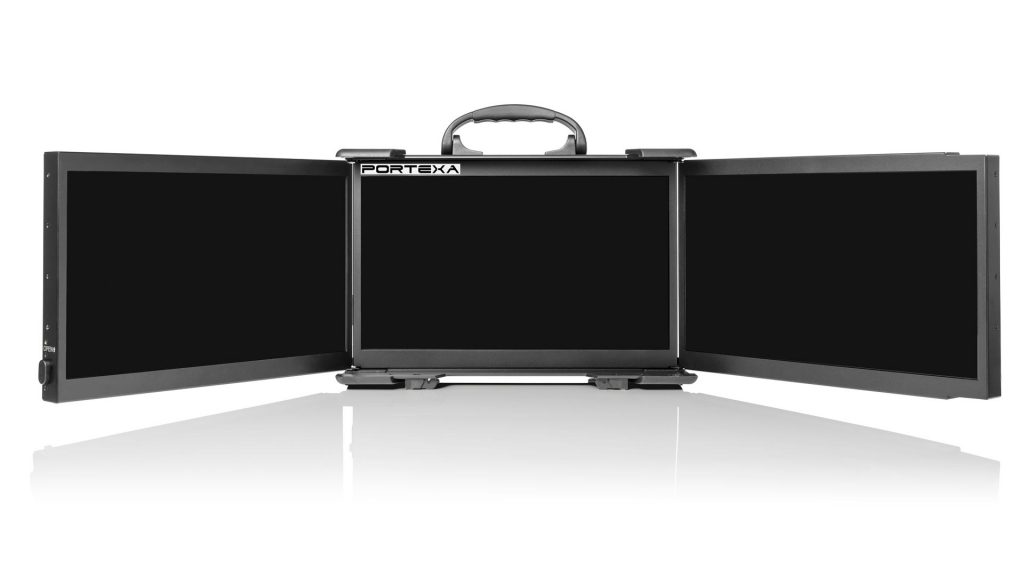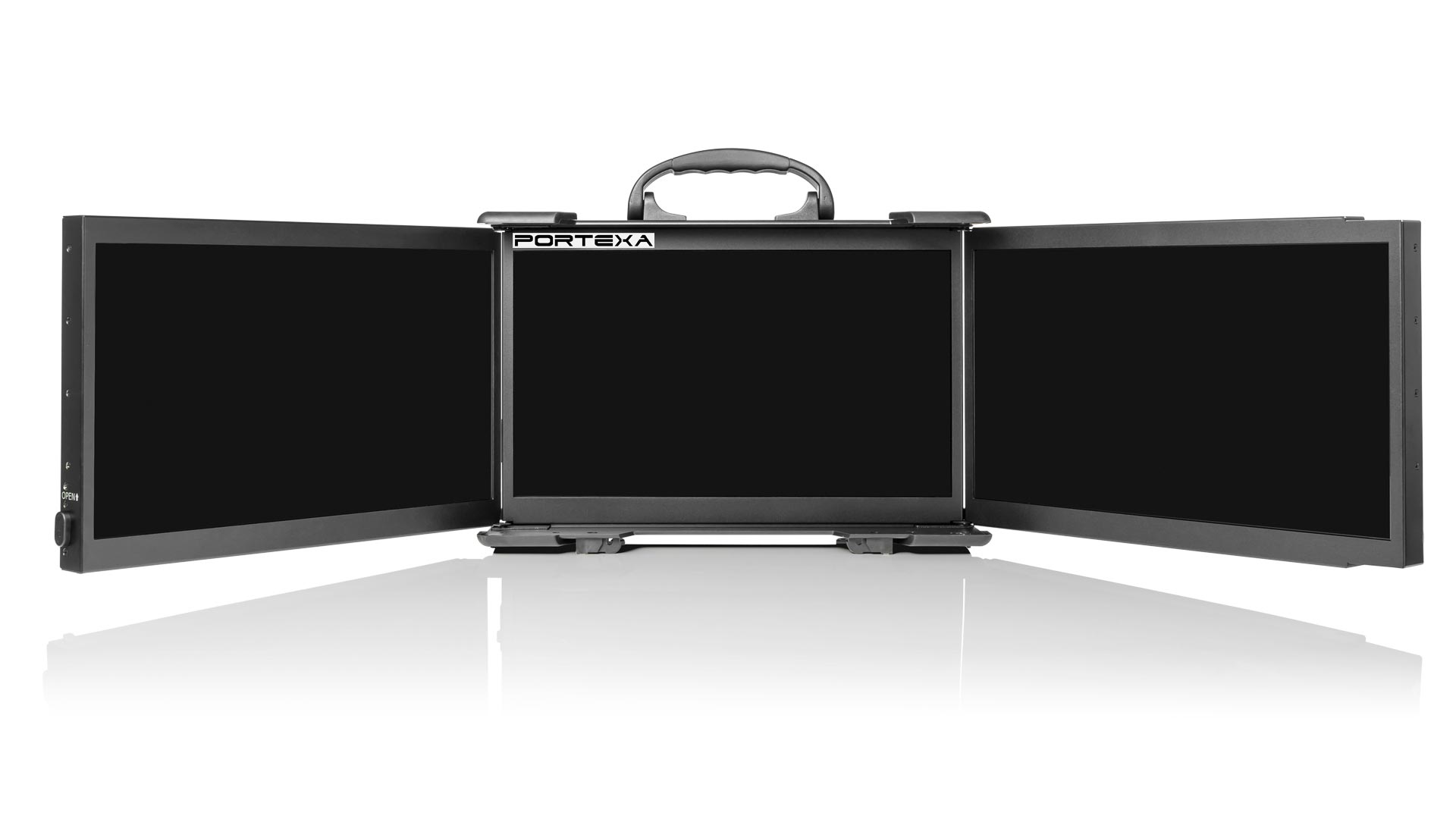 BCCD-17 Bi-fold Command and Control Display
Three screens – 17″ HD
5760 x 10280 scene space
One video connection per display or a single cable to USB3
Overview
Robust transportable display solution – three 17″ displays in a lightweight portable package. Connect to your laptop for a go-anywhere development system or command and control display.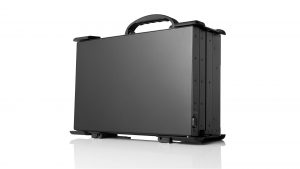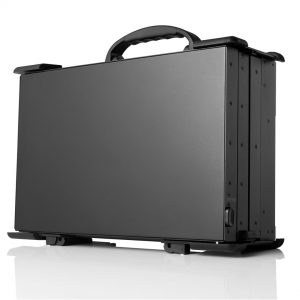 Portable ergonomic
A briefcase sized portable display that unfolds to three extra screens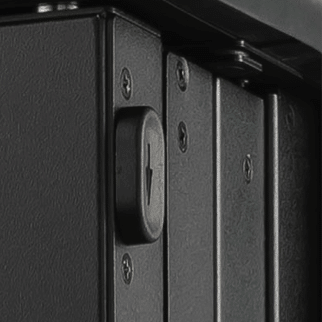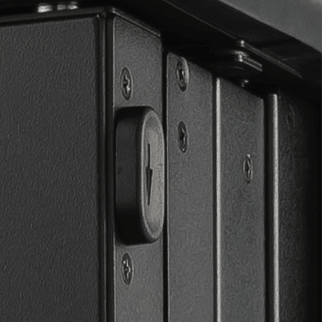 Displays latch shut
All aluminum construction for reliable deployed operation.
Add to portable three screen computers for 6 or 9 screen power.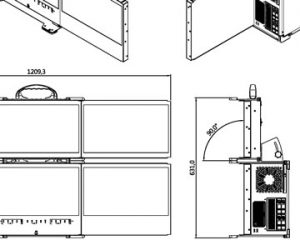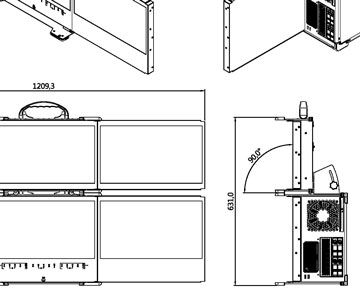 Flexible cables
Connect each display individually or treat all three displays as one through USB3