MegaPAC-RD-24
Portable Workstation
EATX Dual Xeon Portable Power.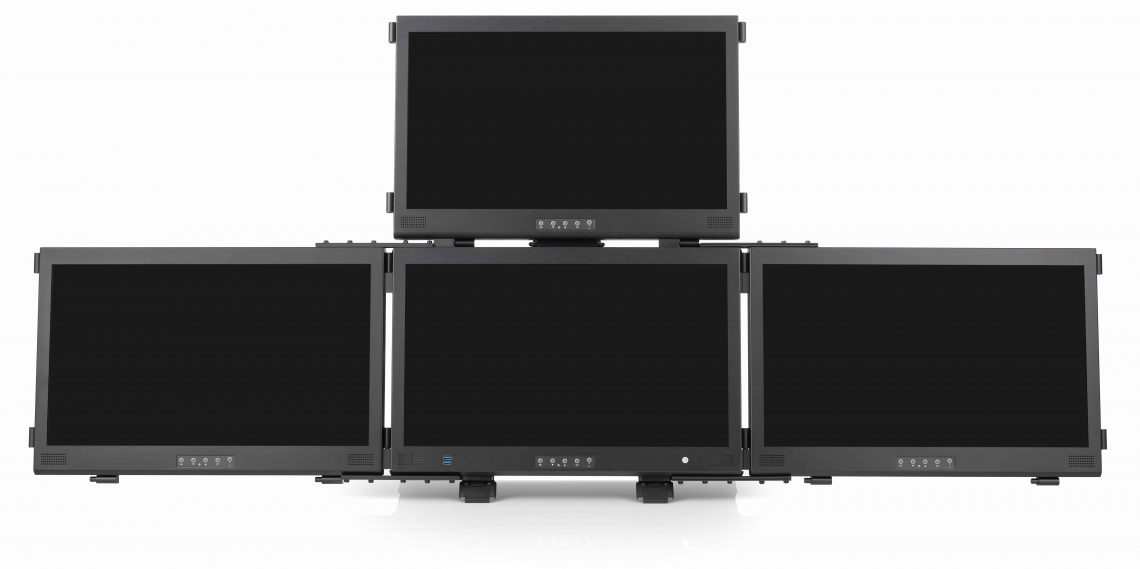 Multi-display portable workstation
Introducing the MegaPAC-RD. The all-new MegaPAC-RD is available with one, two, three or four displays. Displays can be mounted on the left or right, and also on top of the main chassis. In other words, the MegaPAC-RD gives the ultimate in flexibility to arrange the workspace for optimum ergonomics. Above all, the MegaPAC-RD is the most flexible multi-display portable workstation on the planet! Displays may also be purchased at a later date to add to capability.
Each display is 24″, and in HD boasts a 120Hz refresh rate – there are also much higher resolution displays available as options.
The NVidia Quadro graphics card supports the 3D Vision wireless glasses kit.
(part number 942‐11431‐0007‐0001)
.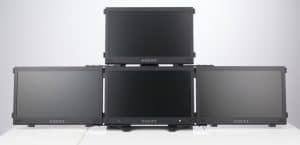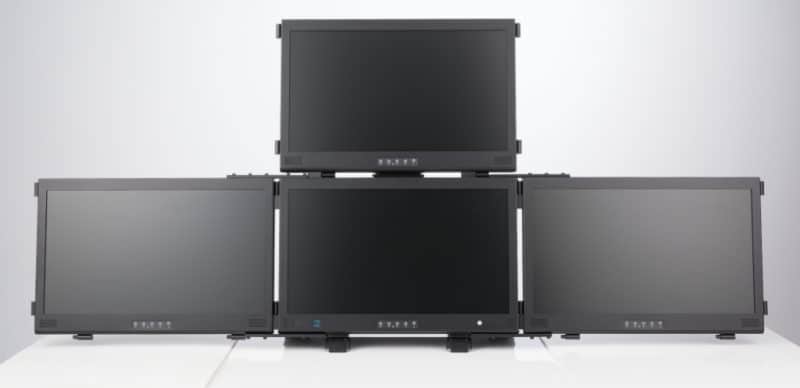 Technical specifications:
Dual Intel Xeon Gold CPUs – 3.4GHz, 6 Cores, 12 Threads each
128GB RAM as standard
6 PCIe Slots
4 x USB 3.1 Ports
4 x USB 3.0 Ports
Four x DP V1.4 Video Connectors
NVidia Quadro Graphics, 16GB
120Hz Displays
TPM 2.0 fitted
Advanced RAID controller with 'supercap' backup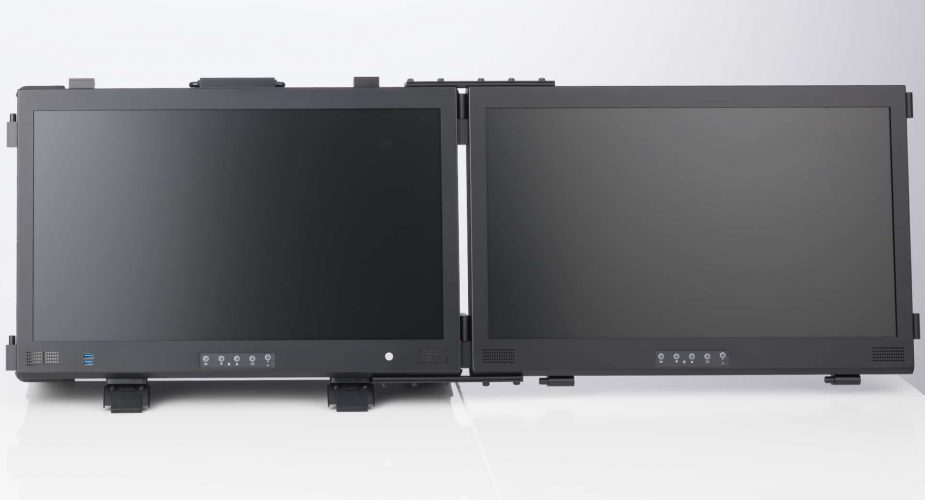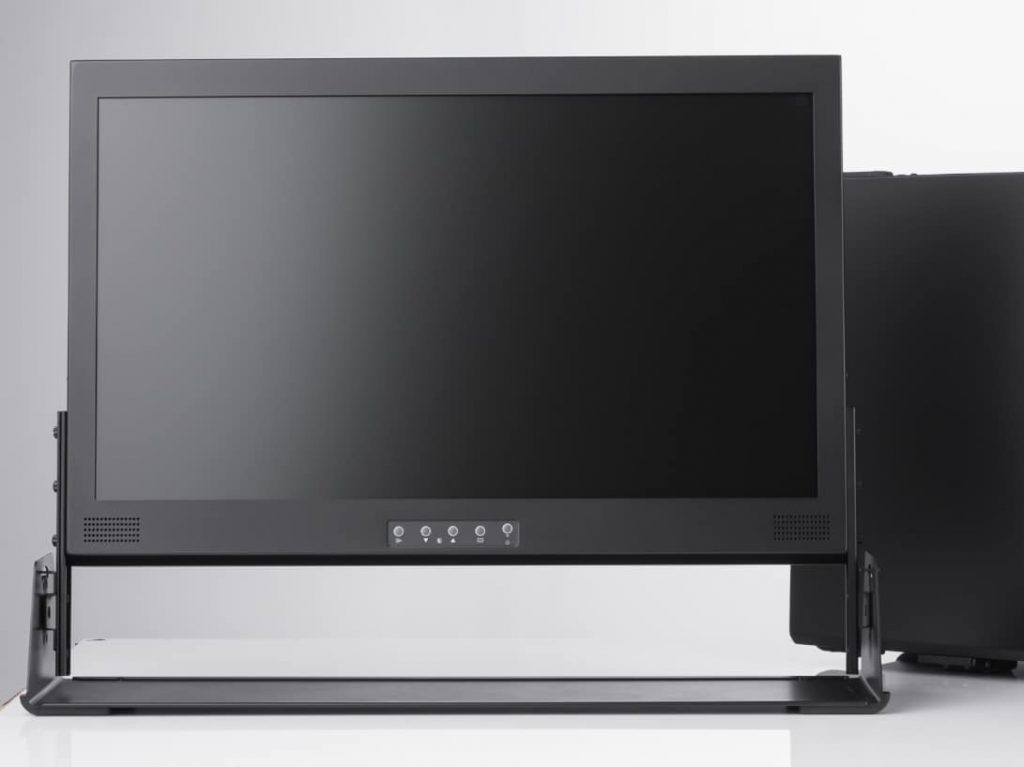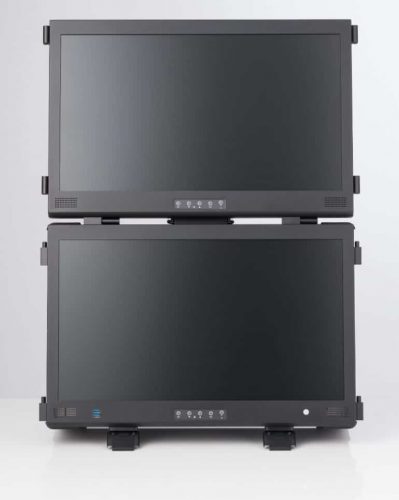 "Ultimate flexibility – up to four high-performance displays, Left right, top and main."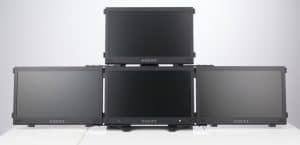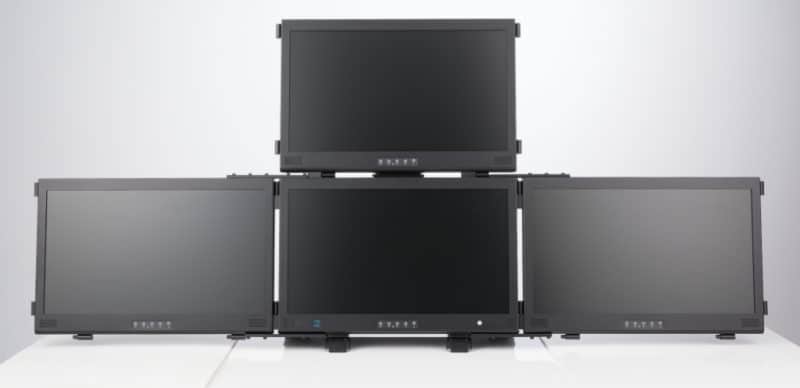 Unique features
Up to four 120Hz 3D capable 24″ displays.
Single, Dual, Triple and Quad display configurations
Rugged, lightweight all aluminum design.
Advanced RAID controller supports RAID levels 0,1,5,6 and 10
Up to eight removable drives are supported.
GeoINT, C4ISR, Targeting, Situational awareness applications.
This system is a fully customizable configuration including higher resolution displays. For instance, we have made systems with broadcast quality 4K displays.
Similarly, there is a choice of keyboard and pointing device.
Wheeled transit case with custom high-grade foam for robust and reliable transportation.
This fast deployment high-performance workstation is powerful enough to be the main server in a deployed incident room.
The lockable transit case protects the system from blowing sand, dust, and rain.
Should you need processors with a higher core count, they are available on request. The frequency will be reduced – contact us for processor options.
The standard system contains no camera, Wi-Fi or Bluetooth radio. Other security-related options can be included.
In addition – the workstation has a Trusted Platform Module chip – TPM 2.0
In conclusion – if you need a portable workstation that makes a MAC PRO look like an amateur, please contact us.
A HEADING
Environmental:
Temperature MIL-STD-810G
Operating 0C to 40C
Non-Operating -25C to 70C
Cooling Filtered forced air
Humidity MIL-STD-810G
Operating 20% to 90% non-condensing
Vibration MIL-STD-810G
Operating 10 to 500Hz 0.4g (RMS)
Non-Op 10 to 500 Hz 1.12g (RMS)
Shock MIL-STD-810G
Operating 15G, 8ms 1/2 sine
Non-Op 40G, 8ms 1/2 Sine
Drop (non operating) 4in