Portable computers with expansion slots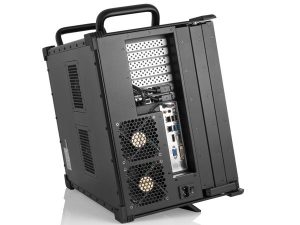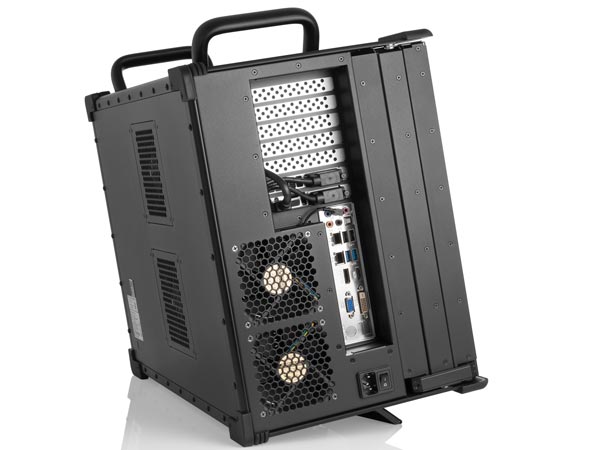 Expansion Slots
There are still portable computers with expansion slots available. They are a niche product for users that need to connect to systems in the real world.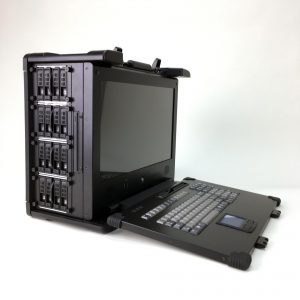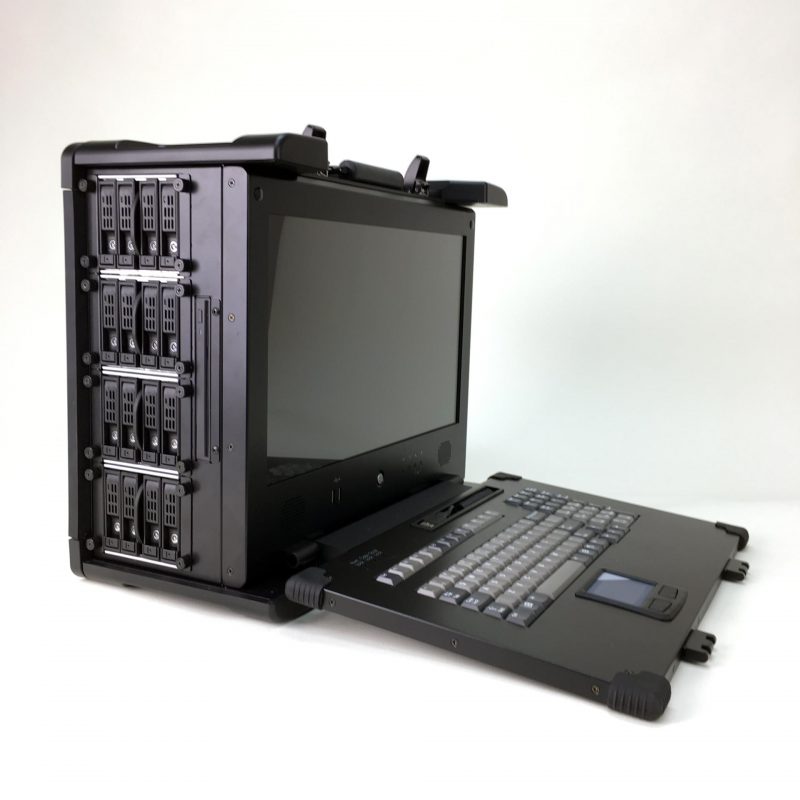 Light-weight laptops with USB-C have a reasonable amount of processing power, and lots of bandwidth in the USB-C ports… but they are significantly more difficult to configure as test and measurement equipment than a rugged portable with PCIe expansion slots. (Legacy configurations supporting older buses like PCI are still available as special configurations).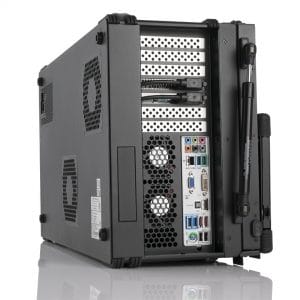 Modern multi-slot portable computers typically have one or more flat panels, from 15″ up to triple 24″ display systems. Processors range from Intel i5 to Dual Xeon server systems, and the storage is provided by anything from a single M2 card up to a 16 drive RAID array. SSD's are the norm now, but there are still high capacity HDD's which have their uses when absolute storage size is more important than ruggedness. HDD's are also still cheaper per Terra-byte. A single SSD is now readily available with 7.6TB per drive.
– Triple screen 24″ portable
Motherboard sizes for portable computers with expansion slots
ATX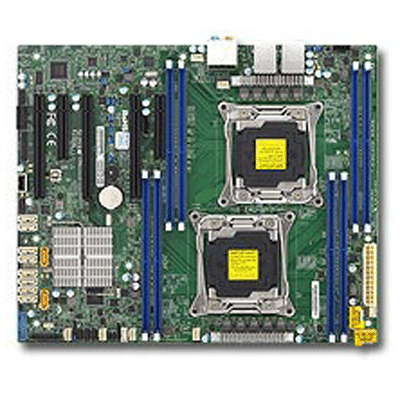 ATX – 12 × 9.6 in (305 × 244 mm)
The heart of a rugged portable "lunchbox"-style PC is the motherboard. Systems are available that support ATX, micro-ATX, e-ATX, and mini-ATX.
According to requirements, ATX, Micro-ITX, Mini-ATX, ATX, and EATX boards can be supported. Alternatively, a passive backplane can be used with a plug-in computer card (PIC). PIC cards are designed for industrial use and have extended temperature ranges. They can be used to make massively expandable systems with lots of slots or used to create small form factor systems that support just enough expansion. Portable computers with expansion slots are generally only sold fully configured – you can't just buy the case. It's simple economics; the manufacturer can't make a living with the limited quantity sold. Different motherboards will have support for different processors, supporting multiple slot type and numbers of PCIe lanes.
Micro-ATX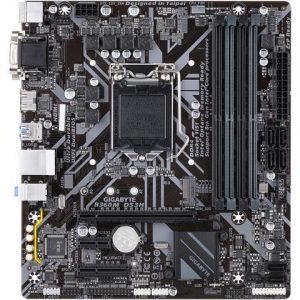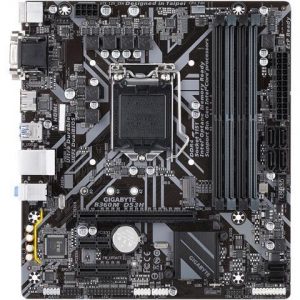 MicroATX – 9.6 × 9.6 in (244 × 244 mm)
Mini-ITX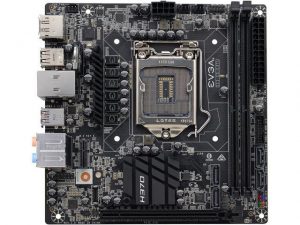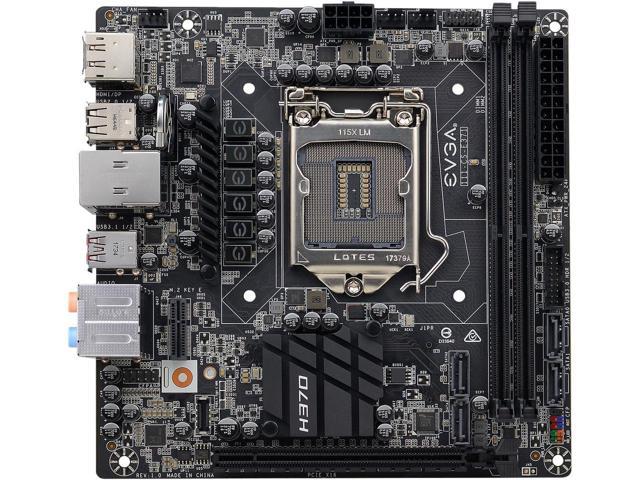 MiniITX – 6.7 × 6.7 in – (170 × 170 mm)
Extended-ATX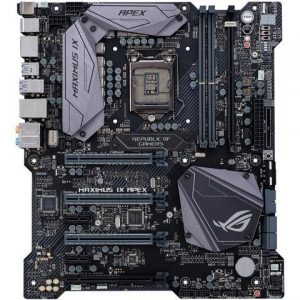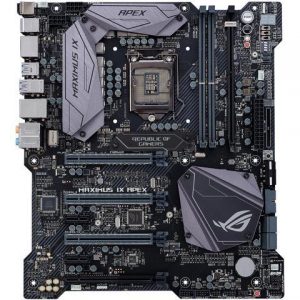 EATX – 12 × 13 in – (305 × 330 mm)
Cooling is an important requirement for high-performance computing. Overclockers looking to extract maximum performance from a chip will go to extraordinary lengths to cool the processor using liquid nitrogen or massive external refrigeration units. In a rugged portable, it's usually just a case of optimizing air-flow and making sure the hot components aren't blocked. Tidy cable management helps smooth the airflow which helps cooling and the audio profile. All of the work that was done on keeping Hard Drives cool is not wasted as it applies nearly as much to SSDs. SSDs generate a significant amount of heat when used – especially when writing.
Military applications almost always require removable hard drives for both data and the operating system. These can be individual drives or removable caddies that reduce the risks of mixing up the drives in a RAID array – which can be a costly time sink to fix, if not worse.
Expansion cards range from top of the line graphics cards to multi-I/O serial cards. Connections via 1553, 1394B (as used on the Lockheed Martin F-35), CAN bus, Infiniband, HyperSCSI, NAS, SAN, and many others are possible with adaptors from multiple manufacturers.
Examples of interface cards often used:
1553

Abaco systems 1553
Abaco Systems RPCIE-1553 is the latest generation of performance and flexibility for MIL-STD-1553 A/B Notice II on a native PCI Express module. Available in -40°C to +70°C temperature with one, two or four dual-redundant channels, the RPCIE-1553 includes advanced API (Application Programming Interface) software that reduces application development time.
1394B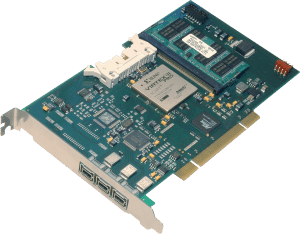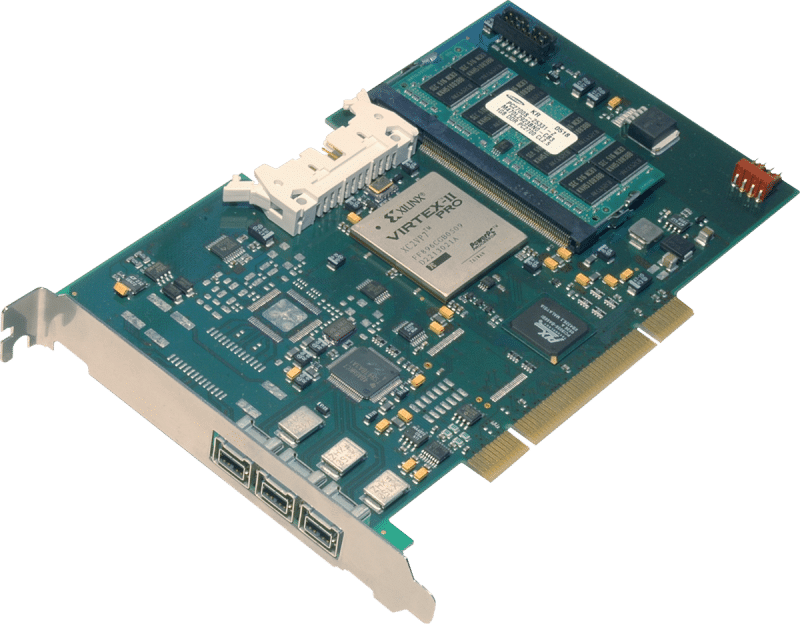 DAP Technology Firespy cards 1394 (PCI)
The FireSpy850, FireSpy450b, and FireSpy450bT bus analyzers complete the second generation of 1394 analyzers offered by DapTechnology. Based on the industry-leading FireSpy800, the all new and enhanced architecture of the FireSpy810, as well as the form factor advantages introduced with the FireSpy3850, make these PCI form factor analyzer cards the most compelling package for card-based 1394 analysis solutions found in the industry.
Dap also makes similar cards in PMC format – these then need an adaptor card like this: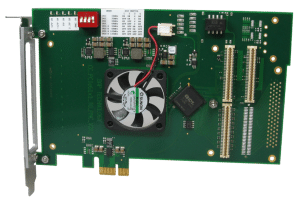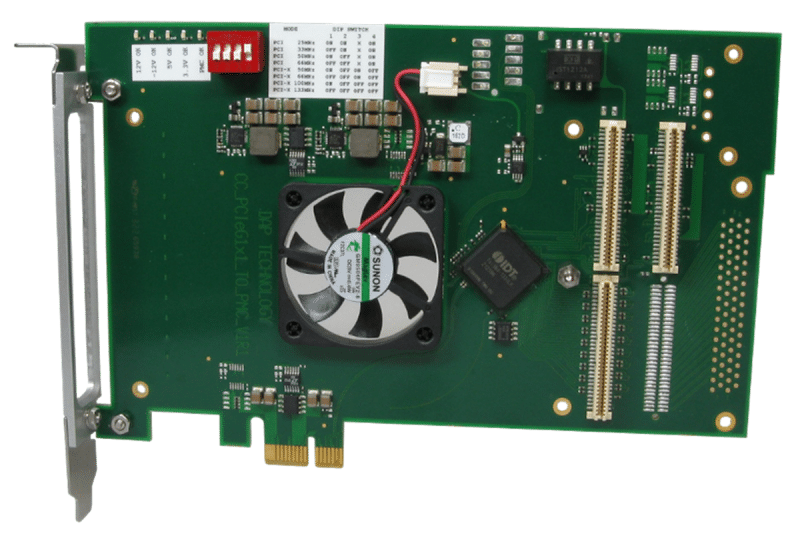 CAN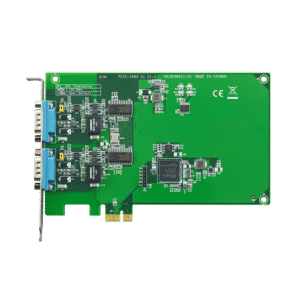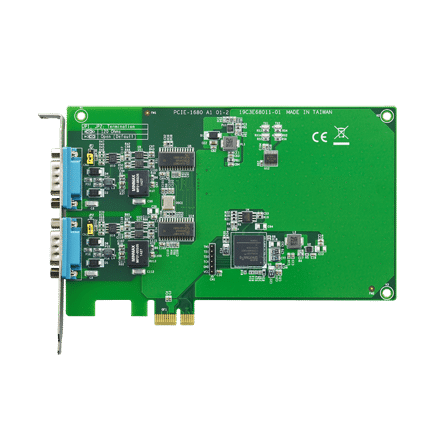 Advantach PCIE-1680
2-Port CAN-Bus PCI-E card with Isolation Protection
High-speed transmission up to 1 Mbps
Operates two separate CAN networks at the same time
Optical isolation protection of 2,500 VDC ensures system reliability
16 MHz CAN controller frequency
Infiniband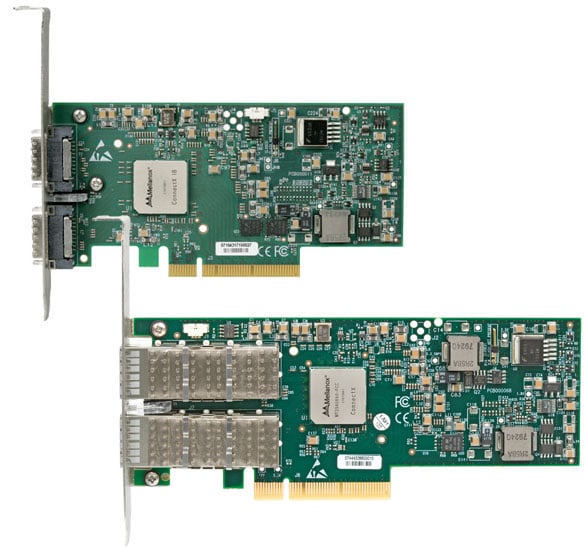 Melinox
ConnectX® – Single/Dual-Port InfiniBand Adapter Cards with PCI Express 2.0
ConnectX delivers low-latency and high-bandwidth for performance-driven server and storage clustering applications. These applications will benefit from the reliable transport connections and advanced multicast support offered by ConnectX. No CPU intervention is required when Network protocol processing and data movement overhead (such as InfiniBand RDMA and Send/Receive semantics) are completed in the adapter. Servers supporting PCI Express 2.0 with 5GT/s will be able to take advantage of 40Gb/s InfiniBand, balancing the I/O requirement of these high-end servers.
NAS

QNAP – QM2
QM2 series PCIe cards add support for M.2 SSDs and 10GbE RJ45 connectivity to a QNAP NAS. Combining M.2 SSD and 10GbE connectivity into one solution, the QM2 helps improve overall NAS performance while providing an affordable upgrade path for adopting 10GbE networks.
SAN – Sonnet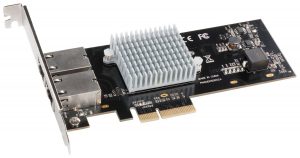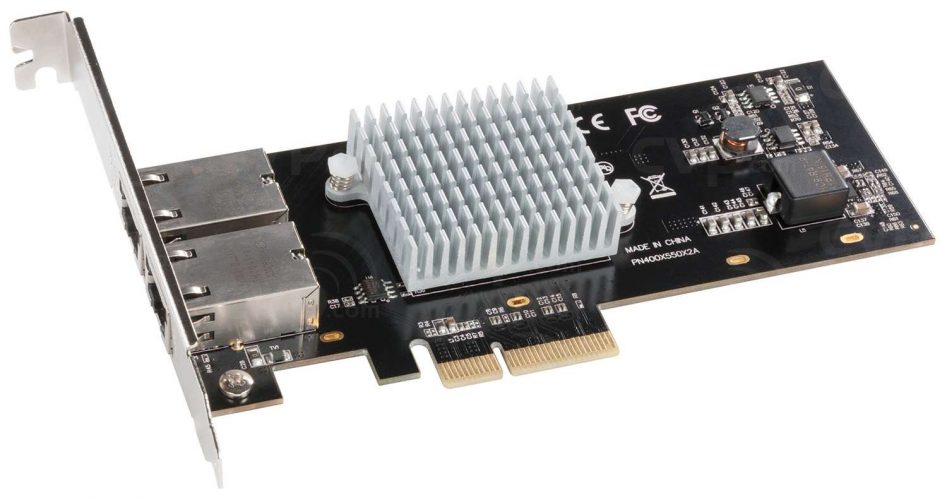 Sonnet's Presto™ 10GbE 10GBASE-T PCIe 3.0 card is a powerfully simple and cost-effective way to add dual-port copper 10GbE connectivity to your Mac Pro® tower or Windows® PC, or Linux® server.
Multi-port Ethernet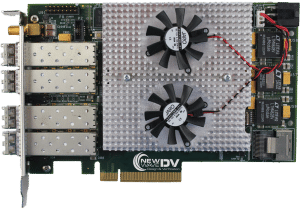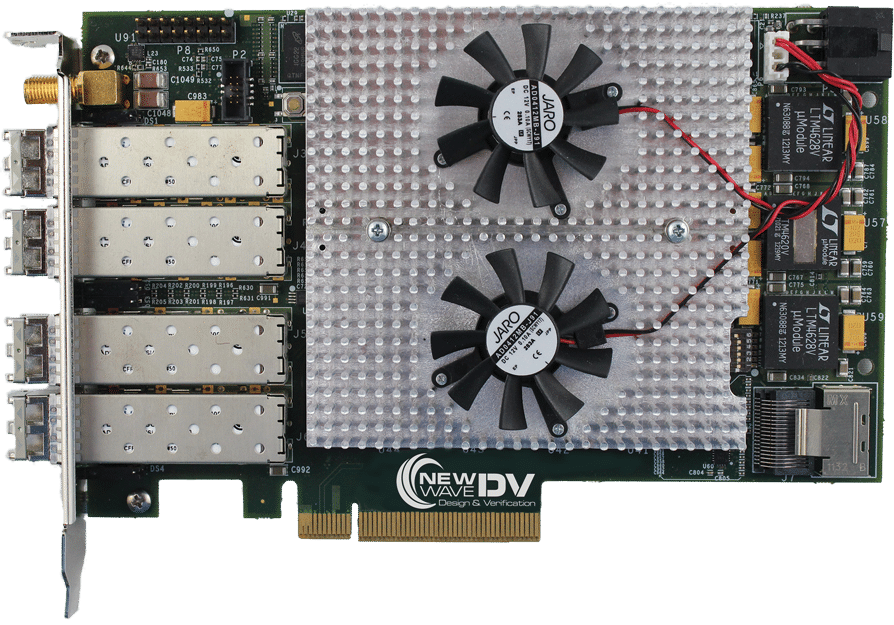 CaptureXG™ 1000 Quad-Port 10 Gigabit Ethernet Capture PCI Express FPGA Card
The CaptureXG 1000 card comes standard with essential features, such as accurate time synchronization and stamping (IRIG-A, B, and G), programmable 5-tuple filters, PCAP Next Generation file format, and a highly efficient PCI Express Gen 3 host interface. The CaptureXG 1000 card is fully integrated with the popular Wireshark network protocol analyzer, so it provides a powerful tool for IT managers to easily leverage their teams' existing expertise, which increases efficiency in diagnosing network issues.
For a selection of portable computers with expansion slots that are designed to support PCIe cards – please visit Portexa.com