COTS transportable workstation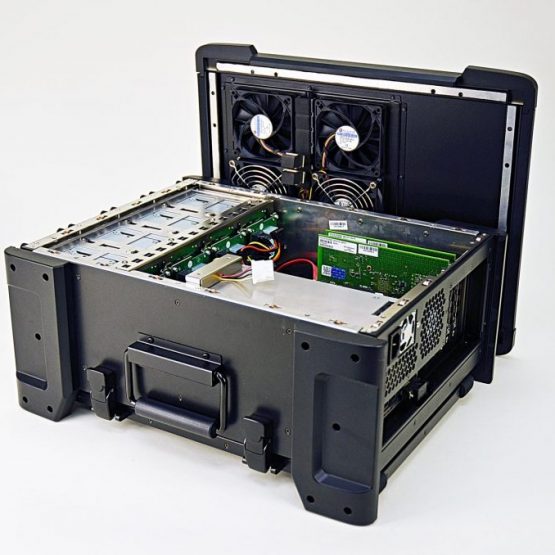 MilPAC-I rugged portable
Dual Xeon
16 Removable drives
20G, 10G and Gigabit ports
Overview
Robust transportable server
Ideal for cyber-security or network capture in the field, the MilPAC-I is a power-house of a portable. Dual 22 Core Intel Xeon processors and 512GB RAM combine with up to 64TB of removable SSD storage.
Manufactured, tested and supported in the USA.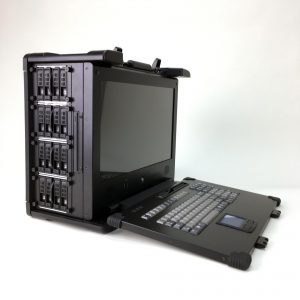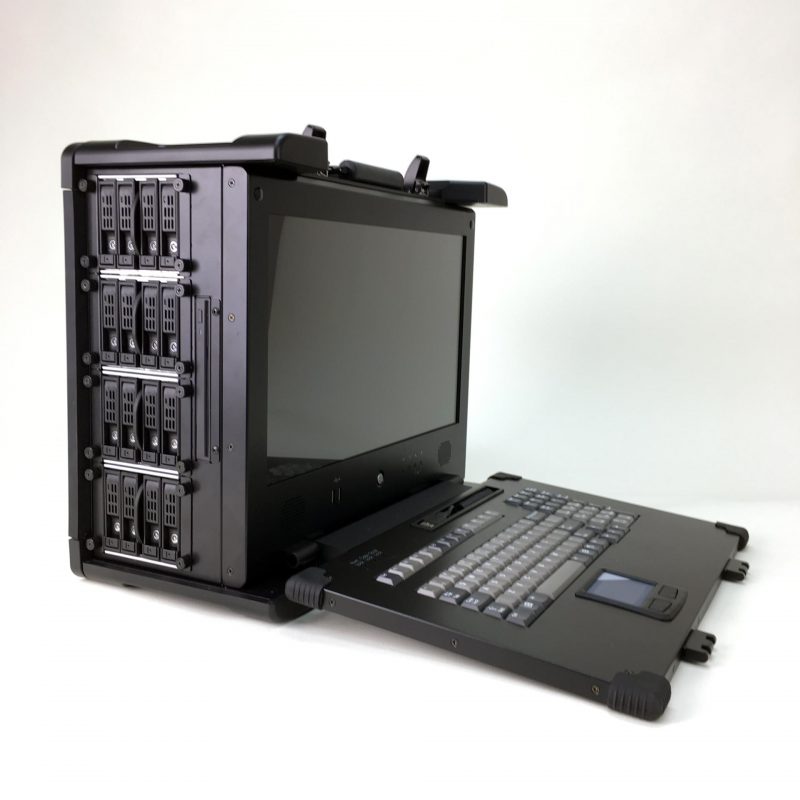 A Dream Portable
Sixteen removable drives bays in 4-drive caddies for massive reliable and fast storage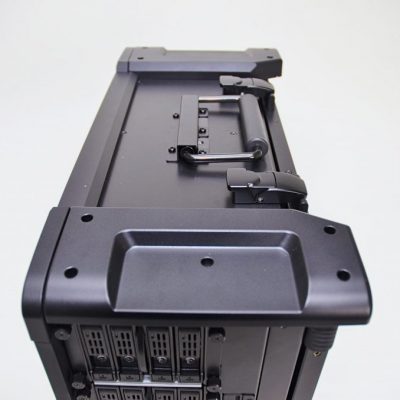 Robust chassis
Robust packaging and all aluminum construction for reliable deployed operation.
Multi-fan cooling for CPUs and expansion cards
Fans on the rear cover blow directly onto the dual Intel Xeon CPUs.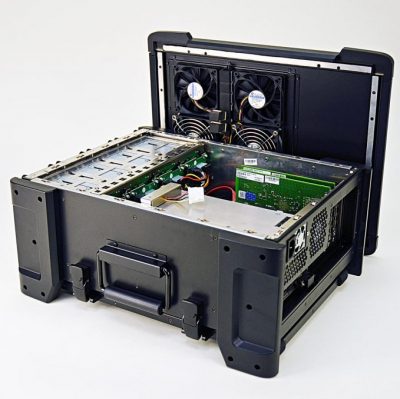 Custom drive bay system
Proprietary removable drive bay architecture for neat reliable installation and excellent cooling.