Dual-screen Transportable Workstation
Maximum computing power in a rugged transportable chassis
When you need a whole lot of computing capability, and plenty of screen real-estate, it's important that the transportable workstation you choose will always work when you arrive on site. The MegaPAC-S2 is a modern, robust, professional workstation ready for deployment.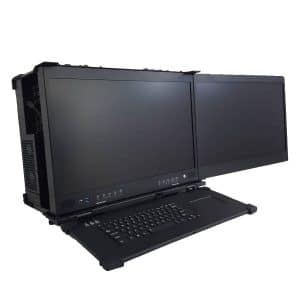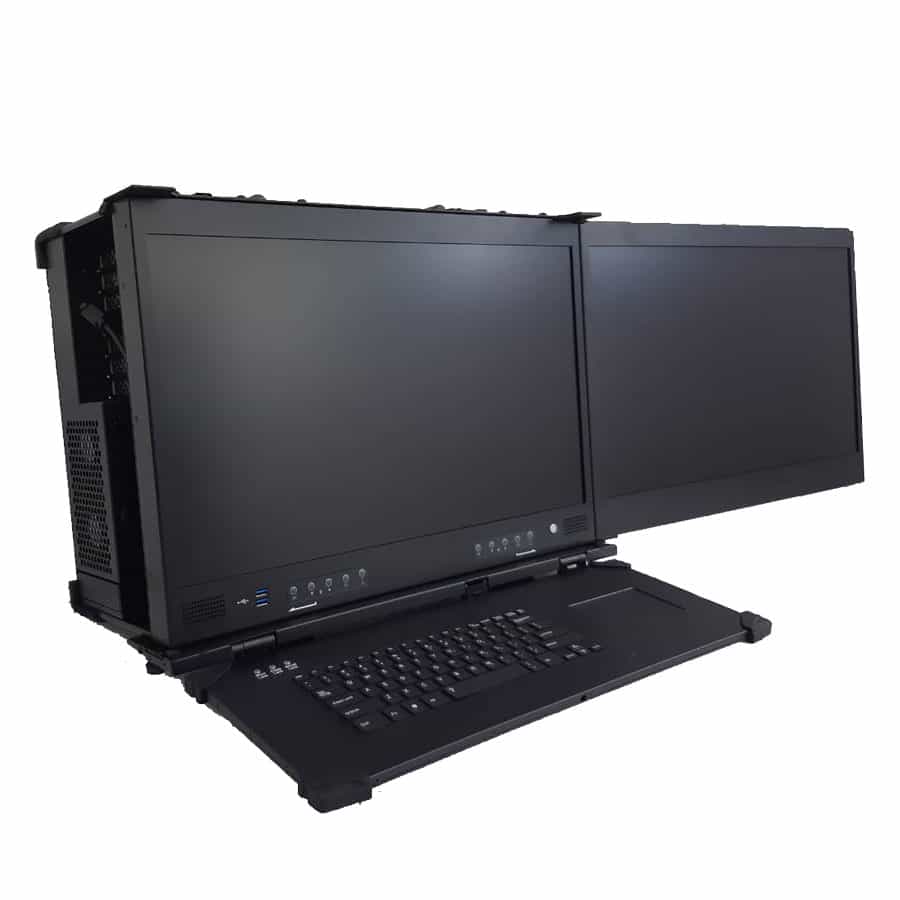 Two 23.7″ displays
HD (1920 x 1080)
or
4K (3480 x 2160)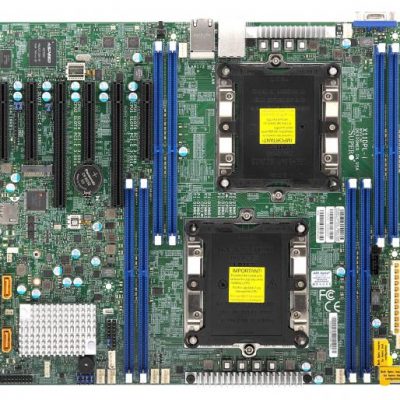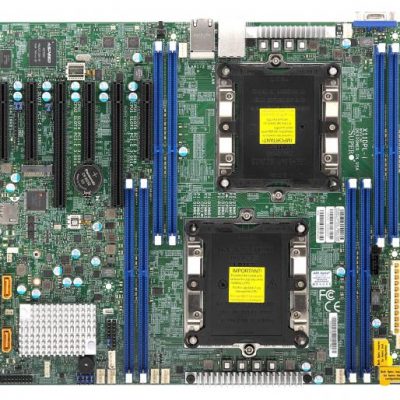 Intel i7, i9 or Dual Xeon
If you need an i7/i9 system or a Dual Xeon system with liquid cooling – MegaPAC can support you.
Closed for transport
The right-hand display folds over to protect both screens during transport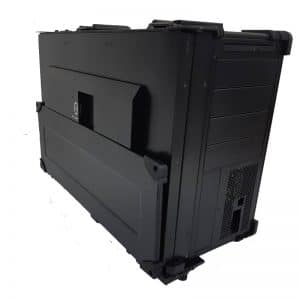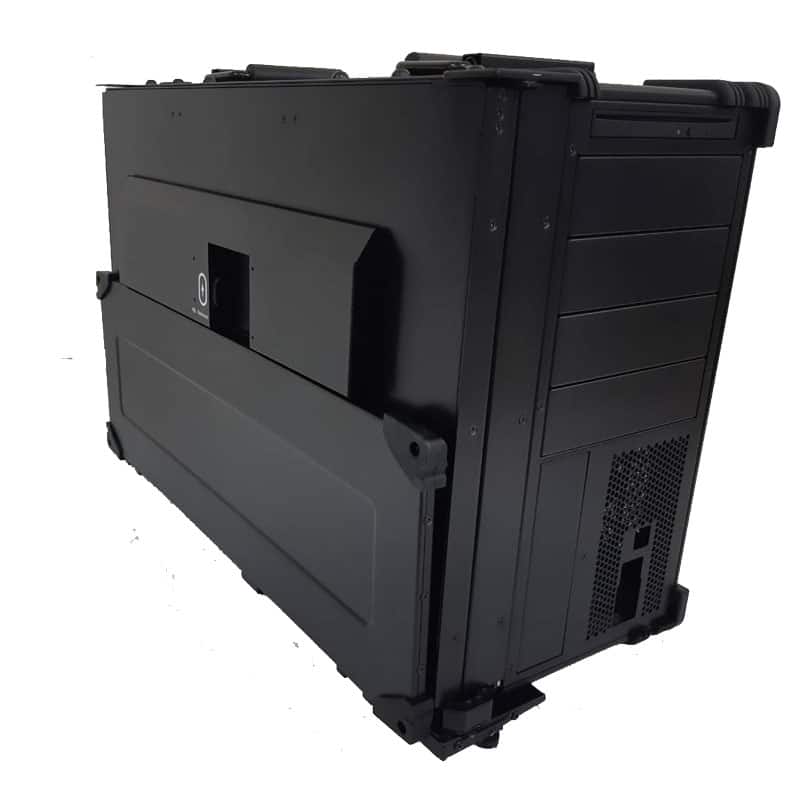 Comfort and productivity
Adjustable hinges for the display allow for perfect ergonomics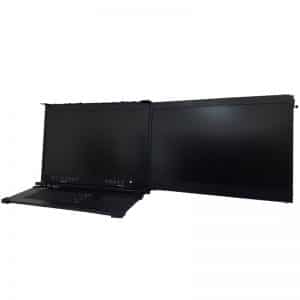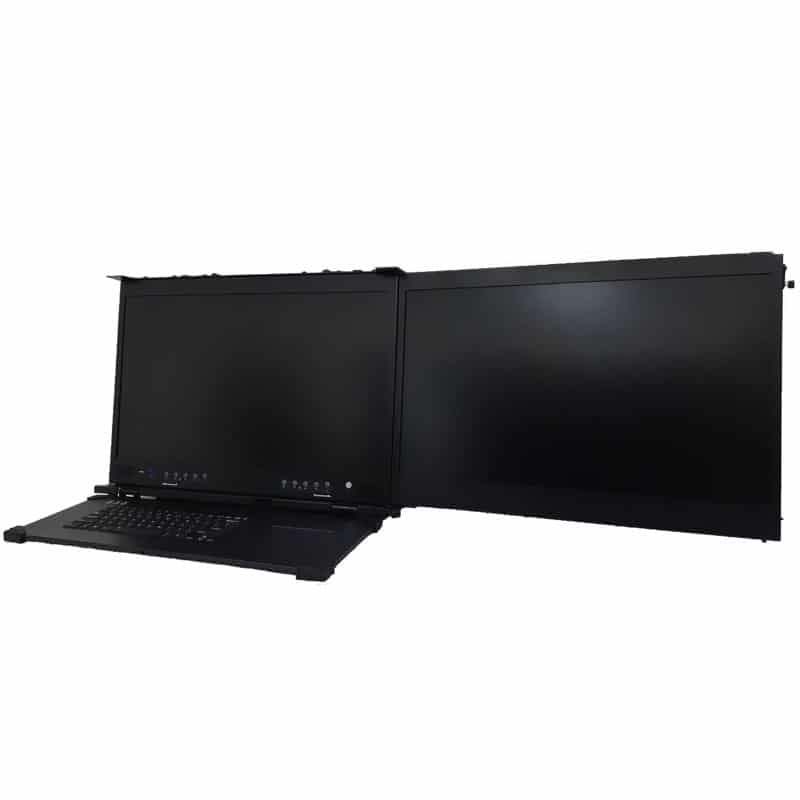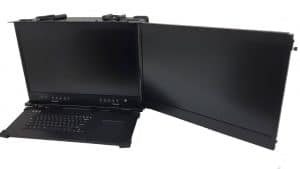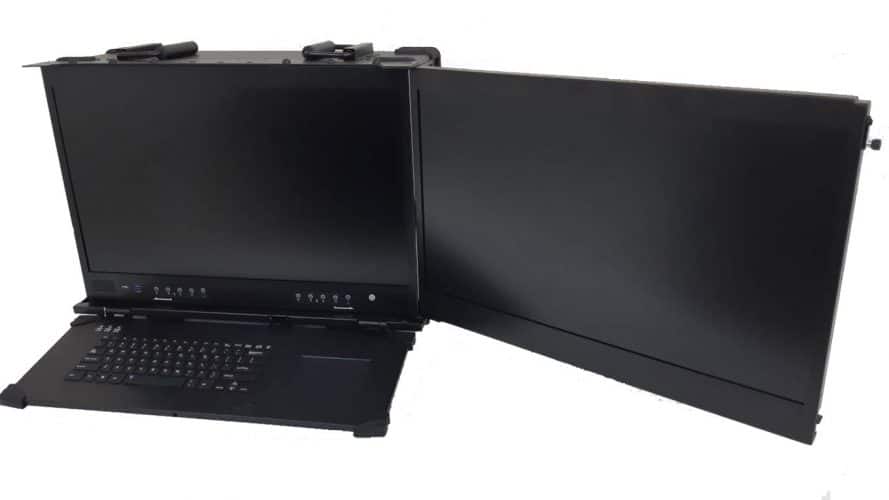 Adjustable hinges for the second display.
The i9 Version supports 16 PCIe lanes from the processor and another 24 possible lanes from the PCH (Platform controller hub)
"Everything you could want in a two screen portable workstation. Lots of power, expansion and display space."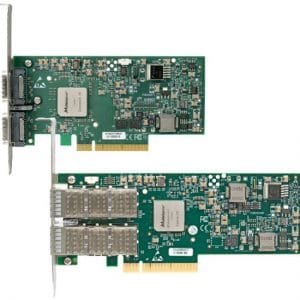 Storage
Massive Storage
Five full-sized (5.25″) drive bays for Data can be configured as five:
3.5″ HDD = Up to 70TB
6 x 2.5″ HDD = Up to 150TB
6 x 2.5″ SSD = Up to 228TB
Two additional 3.5″ bays are available for the O/S or O/S + additional data.
There is room for high powered RAID controllers or data compression cards as well as connectivity to NAS etc.
Workstation grade graphics
Depending on the motherboard selected, the MegaPAC-S2 can support dual-card graphics solutions from AMD and Nvidia. Dual Xeons and dual graphics cards require significant cooling. Temperature sensitive fans keep the system components cool while minimizing the acoustic impact on the user.
AMD Pro SSG cards are available with in-excess of 2TB of graphics card memory for those professionals working on 8K content.
Memory is not the headline spec on Nvidia's Quadro 8000 However, with 130.5 TFLOPS per card, and Nvidia NVLink allowing two cards per system, there's a lot of graphics power possible.
For over and under displays in a similar package please check out the MegaPAC-L2