Portable KVM with CAT5 Transmitters
The PMK is a portable KVM (Keyboard Video Mouse) system. It enables the user to access up to four computers, servers or KVM switches at the same time. Two connect with traditional KVM cables and two via CAT 5 transmitters up to 500 feet (150 meters) away with superior auto-adjusting RGB gain/delay control capability.
KVM over Ethernet or KVM over IP
The CAT5 Extender is a pair of transmitters for high-density applications where you want full use of keyboard, mouse, and monitor, but there is no room for a server nearby. Or for applications where you want to put all the computers in a safe place, and the users only have a keyboard/mouse and monitor on their desk.
The PMK using the transmitter allows you to locate your server (keyboard, mouse, and monitor) to a suitable control area conveniently over an existing network infrastructure. You only need to install a Transmitter on the server and the PMK remotely. It also saves on cable layout and cable installation cost. This portable KVM is robustly manufactured for years of reliable service.
The PMK with CAT5 KVM extender allows control of systems up to 500 feet away while working on local computer. This makes the PMK with CAT5 KVM Extender an excellent solution for increasing your productivity or improving safety and ergonomics in many applications.
If you are looking for a laptop in a similar form factor, check out NotePAC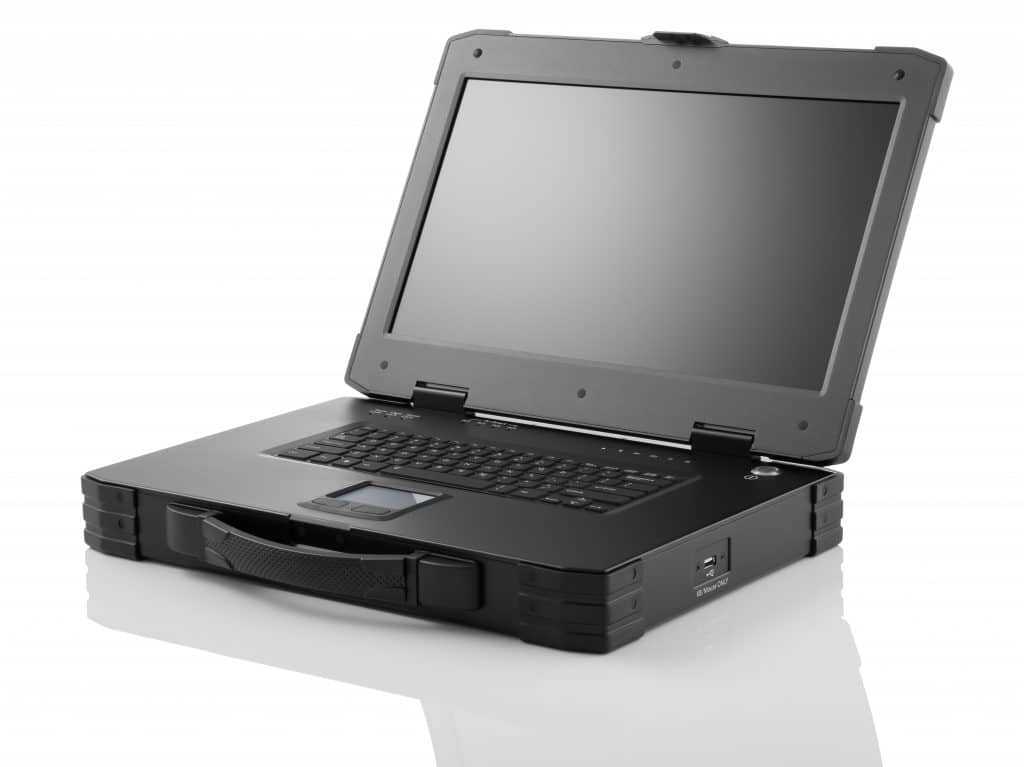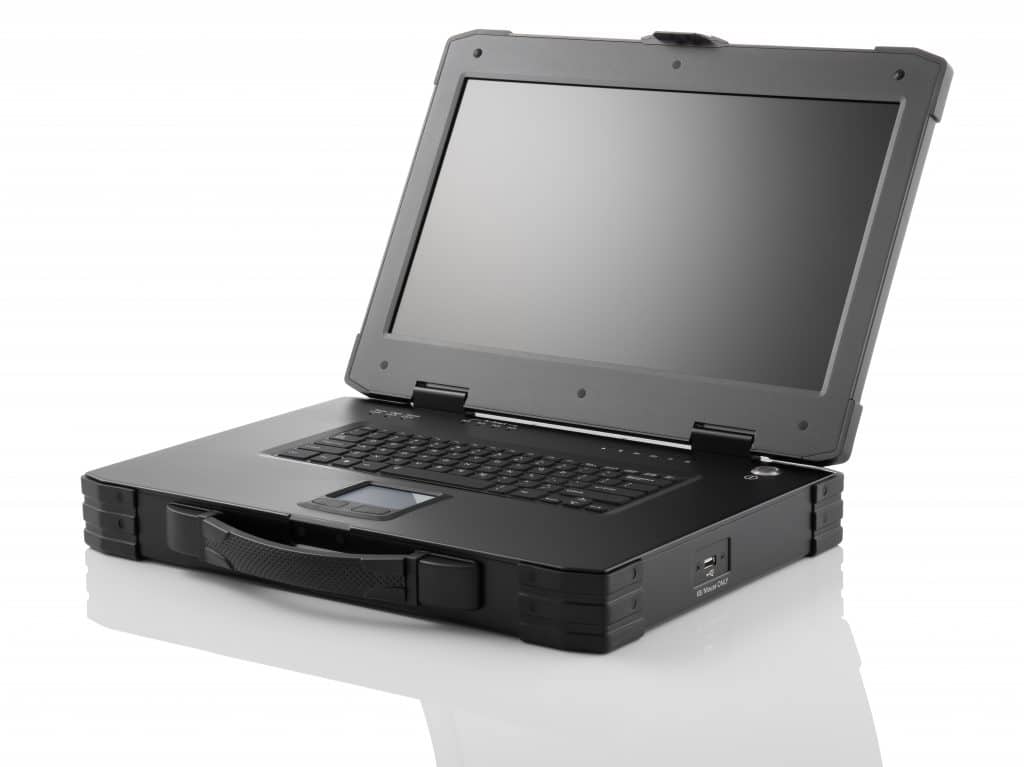 PMK KVM
Compact and stylish rugged design
2 KVM with VGA connections
2 CAT5 console up to 500 feet (150 meters) away from the KVM switch with superior auto-adjust RGB signals capability
Collocate computers and servers on one location, ideal for hazardous or non-secure environments
Switch computers by push button or hotkey commands
Audible feedback when switching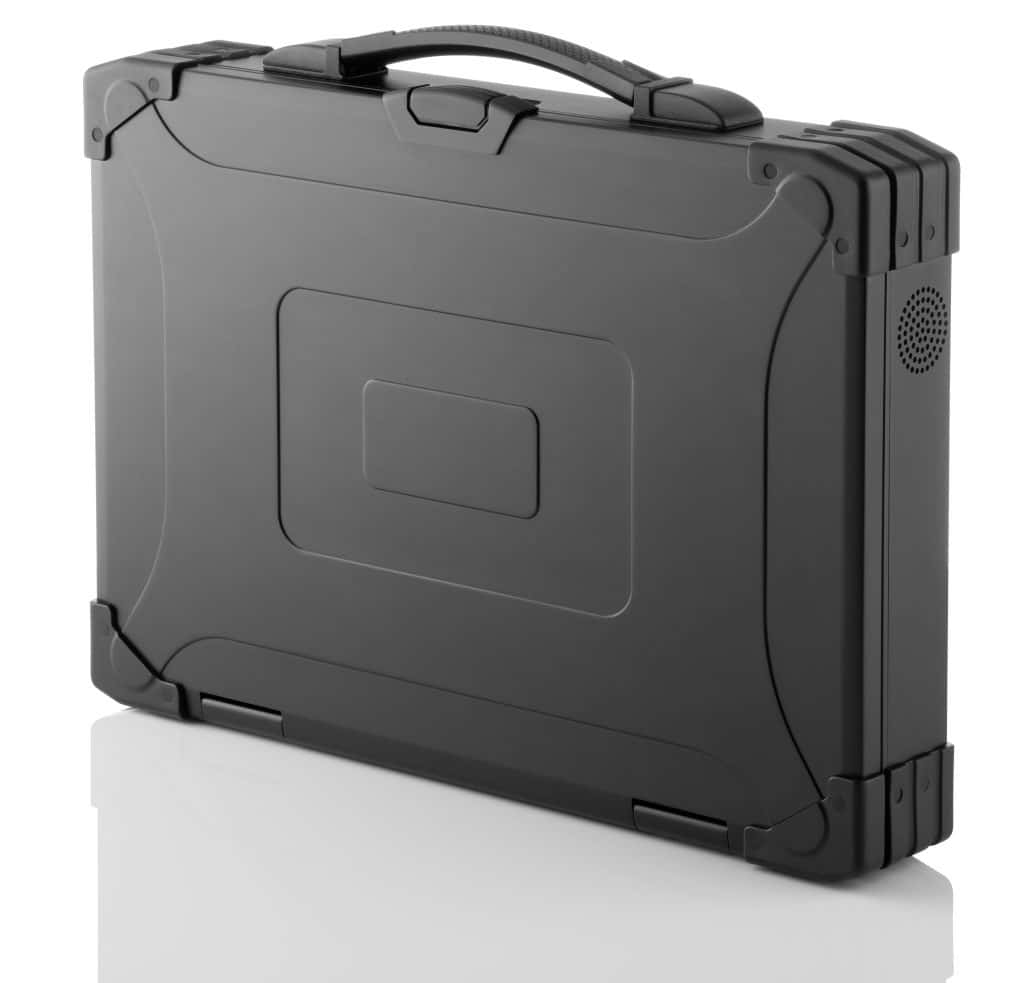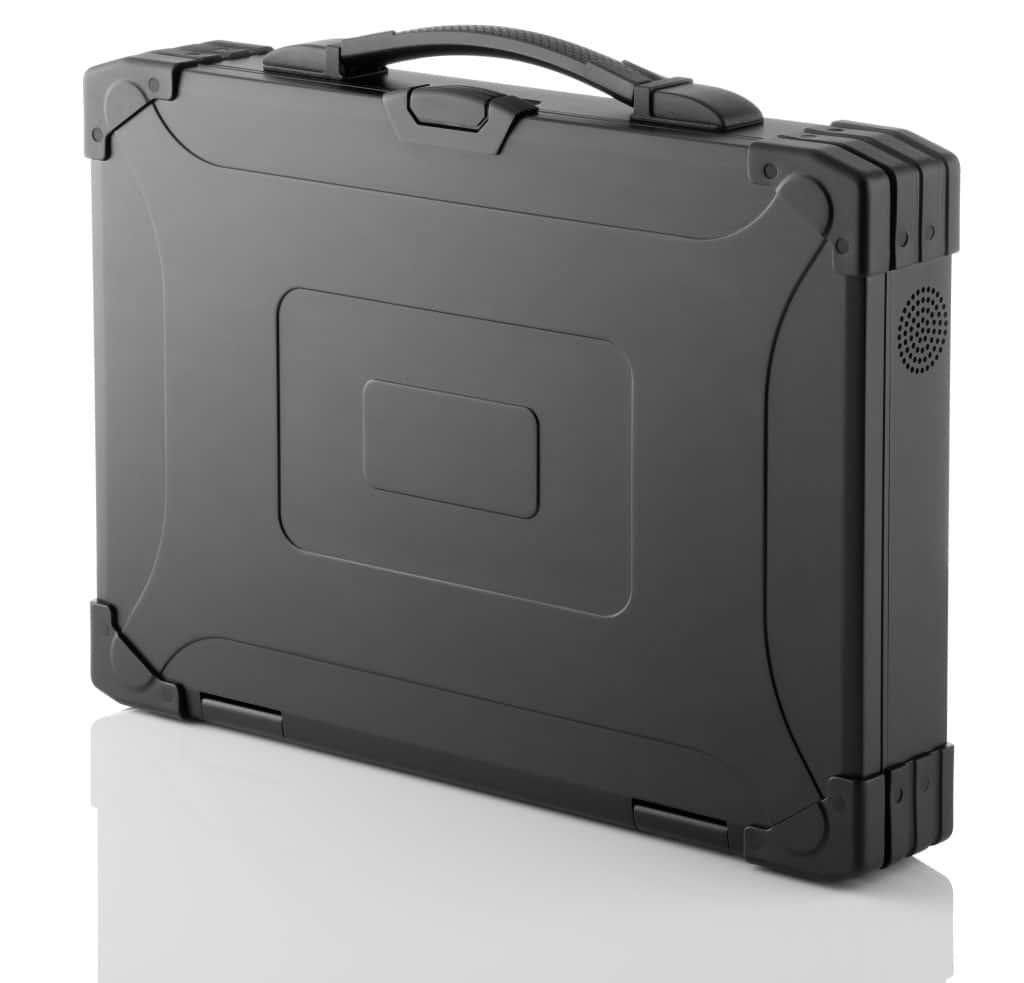 Closed for transport
1 x PMK unit
2 x KVM Transmitter
4 x KVM Cable (VGA/USB) 1.8m
2 x CAT 5 RJ45 3m
2 x DC12V/1A AC to DC Power Adapter
1 x PMK power cable

Rear Ports for two local and two remote
PC1 and PC2 are connected with LAN RJ45 cable through the Transmitters
PC3 and PC4 are connected with the KVM VGA/USB Cables.
LED indicators for computer status or data transmission
Work with PS/2 (using an adapter / not provided) or USB computer
Easy to install and use with plug-and-play functionality
Connection diagram for remote KVM transmitter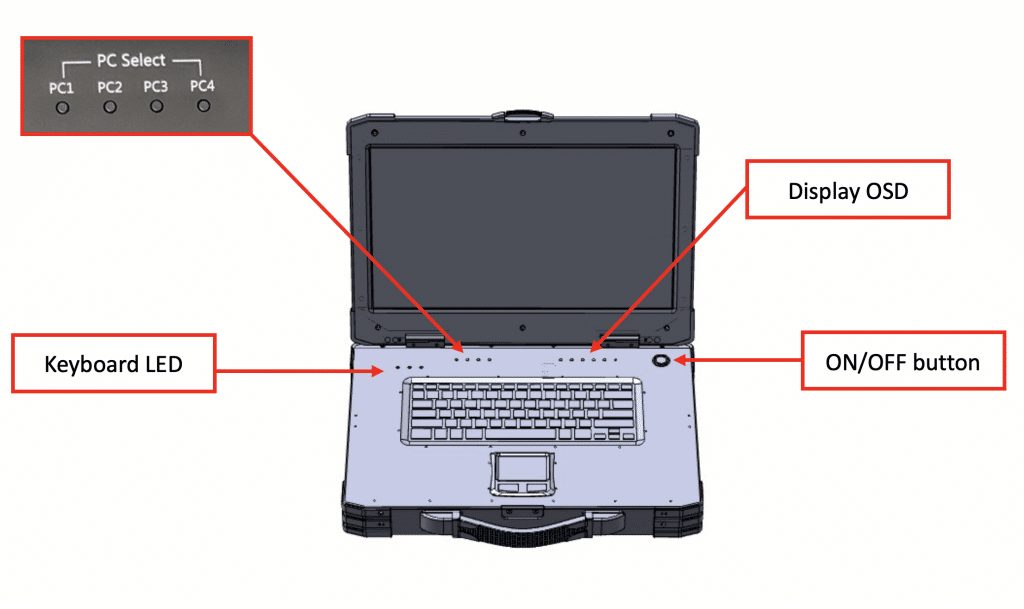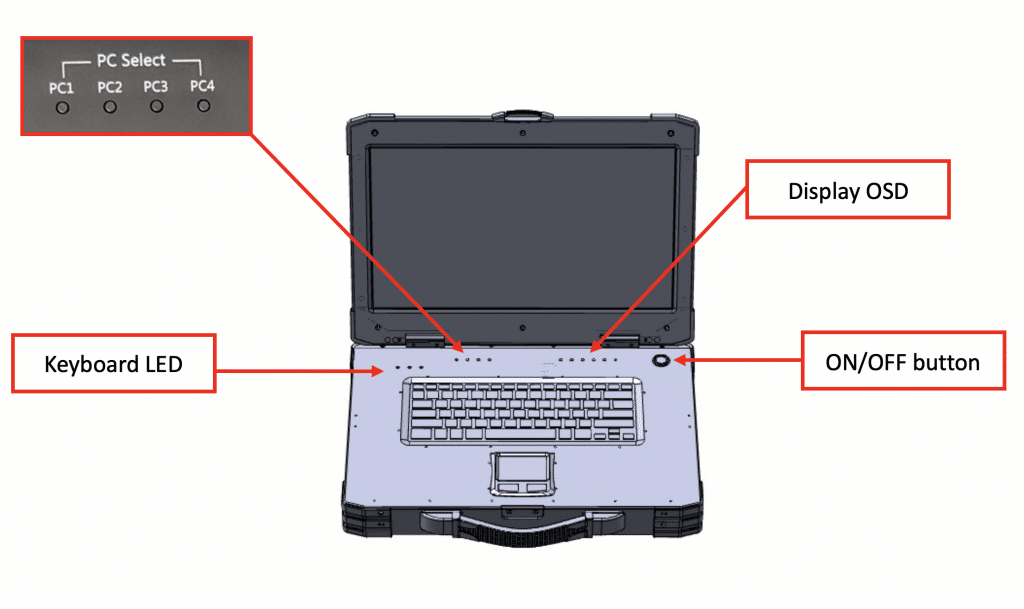 Specifications for the PMK portable KVM and the Transmitter